When your child successfully uses the toilet, have your child paste the stickers on the pages and praise them a lot.
Talk to them calmly to make potty training fun.
Use the stickers that come with Trepanman!
20 types of stickers in total! (20 types each for girls and boys)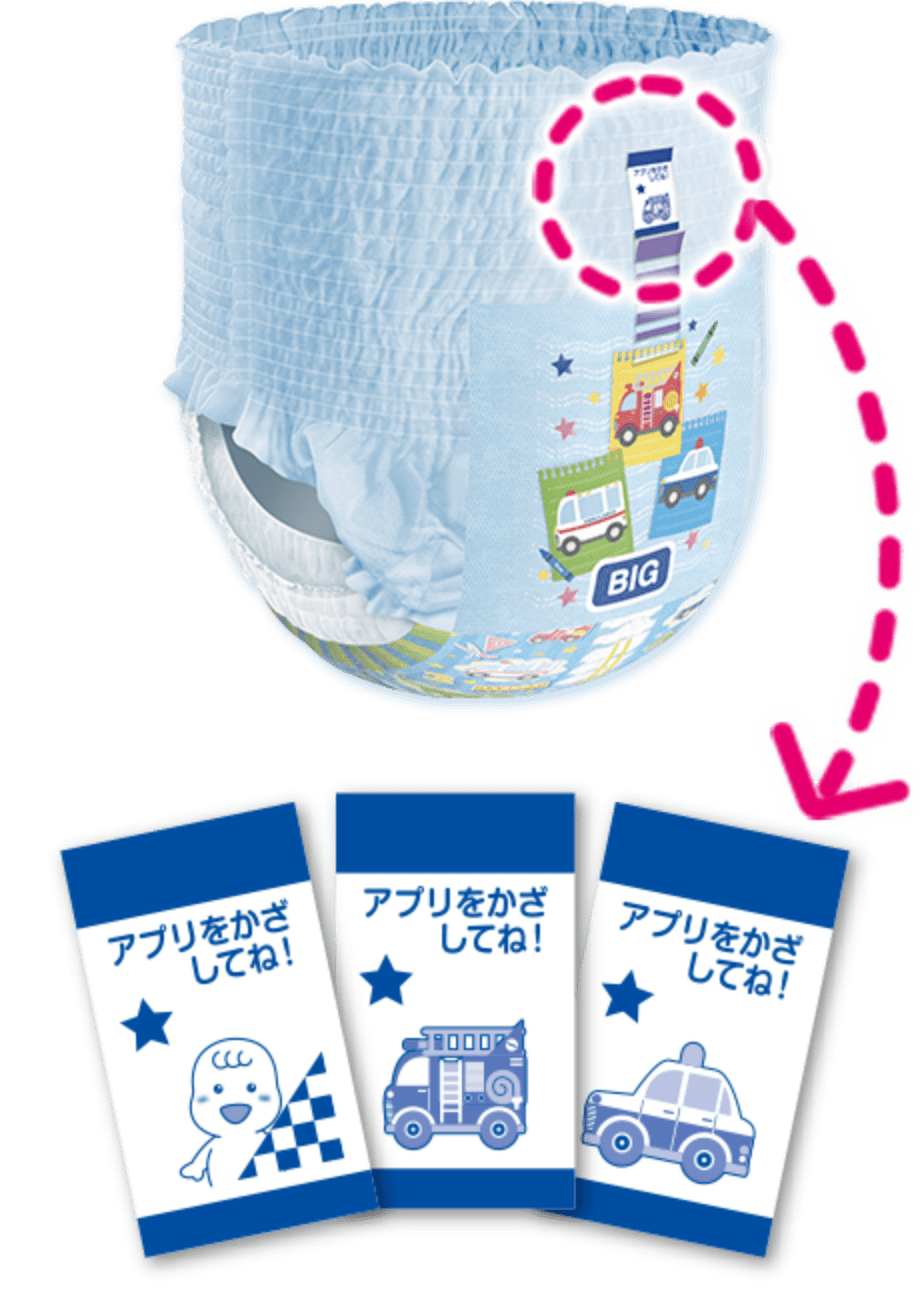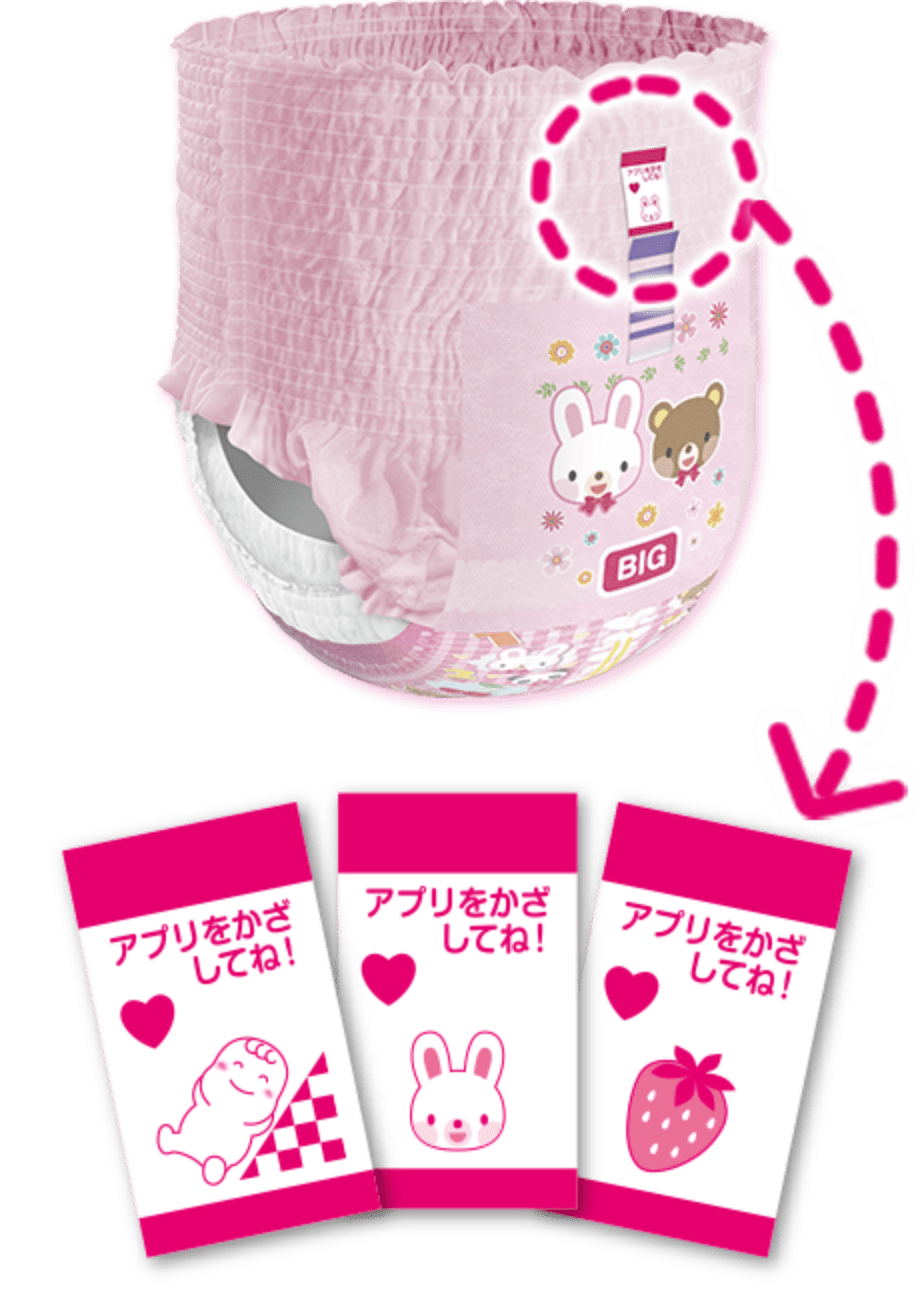 You can also use stickers you already have.
Moony-chan provides encouragement on these sticker pages
If you use these pages with the potty training app, Moony-chan will cheer your child on.
Open the file and print it out.